This week's shop update features more zesty oranges to ring in October – traditionally a very orange month!
From left to right in the banner above:
Westminster lace in 'Cardamom' – 50% Baby Camel • 50% Silk
Westminster fingering in 'Butternut' – 50% Baby Camel • 50% Silk
Bloomsbury lace in a one of a kind colour – 80% BFL • 20% Silk
I have chosen more one skein patterns for my yarn parings this week!
I met the lovely and talented Emily Wessel, one half of Canadian design duo Tincanknits last weekend, so the first pairing is with one of her lovely patterns and my new Westminster lace:

WESTMINSTER Lace in 'Cardamom' —  Sunflower Shawl by tincanknits
Then at the risk of flying the maple leaf, the next shawl pairing is by another Canuck, Juju Vail, and her partner in crime from beyond the border, Susan Cropper:
BLOOMSBURY
— 
Prairie
 by 
Juju Vail and Susan Cropper
And I've dyed up a couple more of the 'Butternut' colourway, which would look stunning in this shimmering shawl with its contrast of garter and stockinette patterning:
WESTMINSTER fingering in 'Butternut' — 
Irulan
 by 
Barbara Benson
I've also re-stocked '
Blighty
' in the Islington blend and there are now sweater quantities available, once again.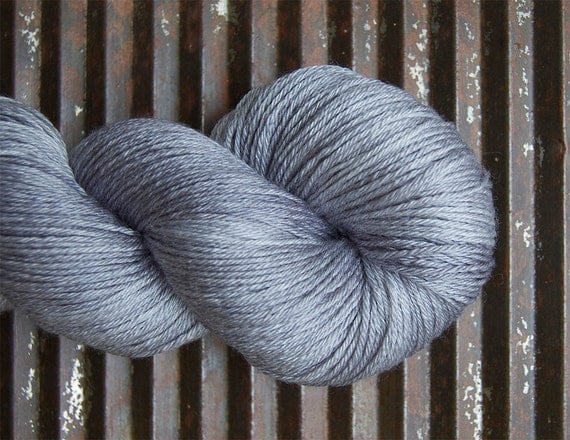 Next week… rich purples!